CraftBoard exists to serve all Crafters, without any bias. It is meant as a forum for hints, tips, tutorials, general discussions, and, most of all, FUN!
If you do any kind of crafting and would like to share your hobby with fellow crafters, then CraftBoard is the place for you! When considering membership, it's worth remembering that there are parts of CraftBoard that can't be accessed by non-members.
There are many folk on CraftBoard who share their creations with other members, and sometimes others. Each member determines for themselves what exactly can be done with things like templates and graphics! If in doubt, contact the member concerned. Recently, CraftBoard and its members, together with others, came to the defence of one member, when it was revealed that their creations were being illegally sold on EBay! That situation has received legal attention. Be aware that we will always do our utmost to protect the rights of all our members. Also note that some of the links contained here and elsewhere are sites operated by our members and that we offer the same regardless of whether the member's creations are shared on those sites or here on CraftBoard!
For the many service personnel around the world who risk their lives every day for others!
News
CraftBoard was created on 23rd. July, 2005. Since then, it has grown to over 350 members.

We are growing steadily and are forging links with many other websites and forums across the Internet. We are also dedicated to sharing information with other sites about Spammers and other undesirables! The security and comfort of our members is of paramount concern to us.
Look out here for news about CraftBoard!
5th January, 2009
CraftBoard is currently checking all new Registrations, to prevent Spammers from being an inconvenience.
---
6th. January, 2006
CraftBoard Site Ring offers crafting sites the opportunity to receive extra visits from our members and visitors! Craft site webmasters/owners can apply for membership by clicking on the Join button in the site ring box below!

CraftBoard ChatSpace is an online chatroom for Members only! Access it from the special link on the forum!

The CraftBoard Arts & Crafts Store

An online store where you can buy artworks and handcrafted items created by the Members of CraftBoard!
http://craftboardstore.vstore.ca/pages.php/page/home

Remember: CraftBoard grows as Members wish. New Categories are added on demand so if you want a craft included with its own Category, you only have to ask!

Copyright notice: Please note that portions of this site are Copyright © Steve K. Smy, 2005-2009. The contents of posts, including any images attached thereto, are copyright © the posting members. The CraftBoard Logo above is Copyright © Col (ezchile).
LINKS


CraftMan CDs : Papercrafting CD-Roms for crafters from: http://craftman.totalh.com/index.htm

Fat quarters, quilt fabric and more for the happy quilter! Free quilt patterns on our site.
CraftBoard Links Page


Create tomorrow's heirlooms today. Our
Sailor's Valentine seashell craft kits are
as beautiful and intricate as the
collectible Valentines of the 1800's.
www.nantucketsailorsvalentinekits.com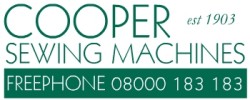 Janome Sewing Machines
Cheddar Stamper
For all of your Rubber Stamps and Card Making Embellishments why not visit us today! We stock Hero Arts, Stampendous, Francoise and more. New stock always coming in!
Encaustic Art


Decoupage, and Decoupage Paper and more!
Stitchopedia...an encyclopedia of stitches.
a2bcrafts
Peel off's, Decoupage, Card Blanks, Embellishments, Scrapbooking and much more!

http://www.watchus.com Watch Us Pewter Charms Resource
We manufacture and retail over 1000 styles of pewter charms. We can also custom design a charm for your organization or craft project.

Stitchin' Heaven, Texas' Premier Quilt Shop featuring fast friendly service, an incredible selection, and a name you can trust.

Cara Craft Supplies
Smart Crochet
More than 250 filet crochet patterns to download. Fancy crocheted women clothing. Free patterns. Filet crochet tutorial. Crochet message board.

Bearpaw Quilting
We feature the very best in quilt fabric and novelty fabrics all available at the lowest prices!




"Quilting Fabric at Fat Quarter World" Premium quilting fabric from Fat Quarter World. Fat quarter bundles and quilt fabrics from Moda and other top manufacturers. Shop by color, collection, theme, or brand.


Yiota's Xstitch - Fine Art & Victorian counted cross stitch patterns. Free downloads available.
1/12th scale dollshouses, lighting and miniatures- including Heidi Ott Dolls and dolls house accessories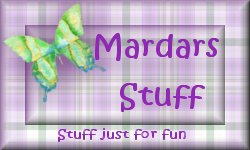 UK Craft Websites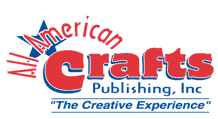 Craft Index
Guide to craft pages, sites ∓ projects
Country Scents Handmade Soap Makers of pure goats milk soap. http://www.countryscents.net

Craft Cavern
Aluminous Publishing's Aluminum Can Craft Ebooks
Recycle aluminum soda beverage cans to wreaths, baskets, Christmas ornaments, wall hangings, pull-tabs purses with full-size patterns, pictures and instructions. Download, recycle and create.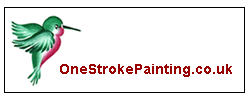 Craft Directory - Arts & Crafts Search Engine and Directory

Fat Quarter Bundles, Original Quilt Kits, Quilting Fabrics & FREE Quilt Patterns
Freshwater Pearl Jewellery
Beautiful freshwater pearl jewellery for any occaision.
Hand Crafted Jewellery
Beautiful hand crafted jewellery from Byron Bay Australia.
Miniature Homes Dolls Houses
12th Scale Dolls Houses, Furniture and Accessories.
Shell Jewelry
Beautiful shell jewelry and giftware from the Pacific Islands.
Vintage Fabric Products
The world's only climate neutralfashion house, all products made with recycled materials, and manufacturing powered by solar power.

Sewing Classes
Online Sewing Classes and Reviews of popular sewing machines, sewing patterns, and sewing lessons.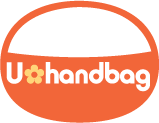 The Craft Grotto
For all your card making supplies.

For all the requirements you need for fabric bowls, boxes and bags, including Timtex (TM) and Fast2Fuse. Also handmade by Ronnie, porcelain dolls and quilts for sale. Safe, secure online shopping at SEW-HAPPY.
Jinny's Arts & Crafts
Arts and crafts by Jinny Holt
Craft
Copyright © Steve K. Smy, 2005 - 2009
Last Updated: 27th. March, 2009